AR Glasses – A look into Snapchat Spectacles 3
Record AR videos from a first-person POV through dual HD camera lenses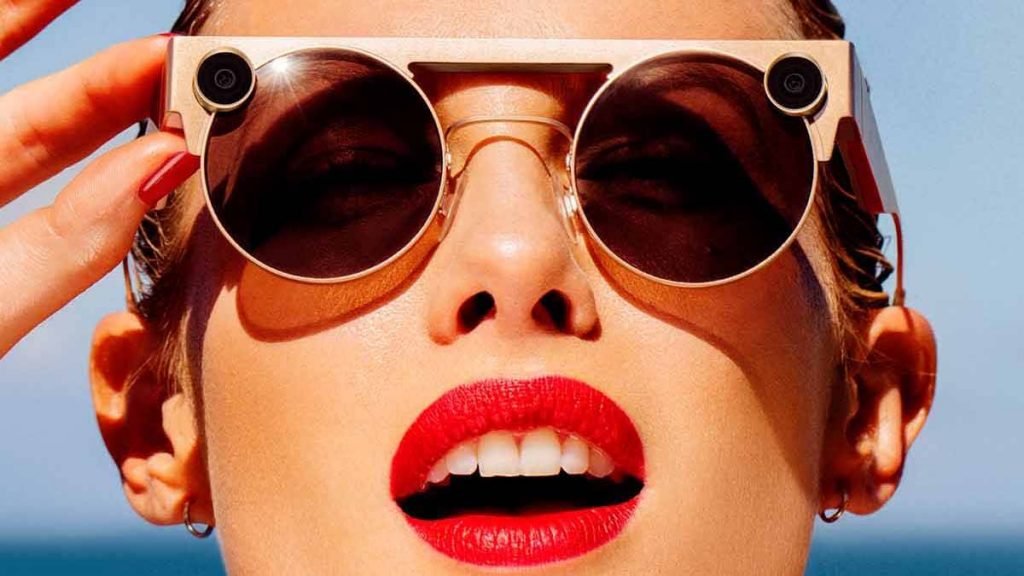 (Image Source: Spectacles.com)
Spectacles 3 | Snapchat's venture into the AR world
Despite Snapchat being popularised as a social media site, it has always positioned itself as more of a photography company, putting more emphasis on the development of emerging technology such as augmented reality. Snapchat also introduced its new and revamped Lens Studio 2.0 in April 2019, showcasing a series of interesting use cases for the studio, followed by the announcement of its Spectacles 3 AR glasses which eventually launched in November 2019.
Snapchat's first generation of Spectacles was launched in 2016, and a mismatched launch event resulted in an inventory of around USD 40 million worth of Spectacles left in the warehouse, incurring huge losses for the company. However, this small hiccup did not deter Snapchat from continuing to pursue the AR sector. CEO Evan Spiegel said in an 2018 interview, that Snapchat differs from competitors like Magic Leap and Microsoft, where these companies are trying to build the next generation of technological platform in a comprehensive package covering software, hardware, and all its content. Snapchat is taking a different approach, developing each sector independently from scratch, until they can be integrated into a suitable platform.
According to Spiegel, the focus on developing AR hardware that are less likely to be replicated by competitors (such as Instagram and Facebook), to be up against similar platforms such as TikTok, requires a hardware advantage to create a deeper and more comprehensive user experience. Spiegel believes that AR glasses are unlikely to be a mainstream phenomenon for another decade or so, due to the multitude of hardware limitations. However, he sees a day where these problems are resolved, with Spectacles, positioned as a pillar of the company, with Snapchat spearheading and accelerating the development of AR technology.
Spectacles 3 | Key features of AR glasses
The Spectacles 3 AR glasses are essentially sunglasses, with emphasis on the camera that sits comfortably on the wearer's face, allowing users to take pictures and record videos.
Not one, but two HD cameras sit discreetly on each side of the frame, allowing users to capture snaps in 3D, creating a sense of depth. Different from its two predecessors, the frame of the Spectacles 3 is made of lightweight stainless steel, and the lenses used are small and round, creating an overall lighter and sleeker appearance. The Spectacles 3 is also available in two colours: "Carbon" black, and "Mineral" rose gold hues.   
(Image Source: Spectacles.com)
Unlike the Spectacles 2, the Spectacles 3 is not waterproof. However, you can add a 3D filter to the real world you see through the lenses, and take a picture or video of the surrounding with the filters. Recorded videos can be as long as 1 minute, which is a big upgrade compared to the previous 10 seconds videos. The internal storage of the Spectacles 3 is 4GB, which can hold up to 100 videos or 1,200 snaps.
The battery life, however, remains similar to the previous versions. You can snap and sync around 70 videos and 200 snaps with each charge. The glasses are then stored in the charging case, taking around 75 minutes to fully charge. The charging case is charged using the USB-C cable, and can charge the device four times before the battery is depleted.
Photos are stored at a resolution of 1,642 x 1,642 pixels; and videos stored at 1,216 × 1,216 pixels. This time, Snapchat offers a new way to view snaps taken through the Spectacles 3 – a cardboard stereoscopic 3D viewer that allows viewers to view the snaps from the perspective of wearing the Spectacles 3, similar to the Google Cardboard concept.  
Unfortunately, there are still certain technical limitations, as the files taken by the Spectacles 3 cannot automatically be synced to the user's Snapchat account, only syncing when connected to the phone via Bluetooth or WiFi.
The Spectacles 3 retails at USD 360, more than double the price of its predecessors. It is clear that this new generation of Spectacles are not targeted at the majority of high school and college-aged students, which make up a huge percentage of Snapchat's core users. The design of the glasses is trendier and more avant-garde, targeting a more affluent social class that put more emphasis on fashion and new technology.
If AR really is the focus of emerging technology development, as we previously talked about in our article on AR glasses, more and more major technology manufacturers, as well as new start-ups are investing time and money into the development of AR technology, with many more upcoming competitions for Snapchat. With Google, one of the pioneers in AR glasses also released their third-generation AR glasses – the Glass Enterprise Edition 2 – in May 2019, and Nreal, a Beijing-based manufacturer that developed their own brand of AR glasses – the Nreal Light Devkit.
According to Spiegel, "Spectacle 3 brings forth a new step for Snapchat," who elaborates that AR technology is another step to integrate real and virtual spaces, so that two worlds are merged into one. The general public's feelings about the integration of real and virtual spaces are also reflected in the figures, showing that there is still some ways to go before a total integration.