Integrating AR, VR, and MR solutions to leave a lasting impression

Increased customer interaction for a more personalized branding experience.
Provide new and innovative industry solutions through technological advances.
Repackaging the full marketing experience to create a new method of storytelling.

Seamlessly connecting the brand and end users in a fun and interactive way.
City Marketing Immersive Media
Immersive media is the best solution for city marketing. Both tourists and locals alike can easily delve into the city culture via an immersive experience. Through incorporating various factors into the solution, city marketing via immersive media is a key marketing opportunity not to be overlooked.
AR museum guide is an innovative "AR indoor positioning navigation system". you can personally explore the mystery of the AR museum through the "marq+" App. Watch the physical fossil exhibits and interact with the restored extinct creatures in a fun and informative way. (Click to read more)
Augmented Reality For Education
There are ways to make education fun and engaging – AR just might be the most effective way. Education through AR creates a better learning experience and improved engagement. Children can learn and absorb more information through these immersive experiences. 
AR Remote Education Assistance
Remote education is a new method of conducting teaching, in comparison with the conventional face-to-face education. It allows teachers to teach students at remote sites by live broadcasting the teaching course over the network, allowing for immediate feedback shown on the screen.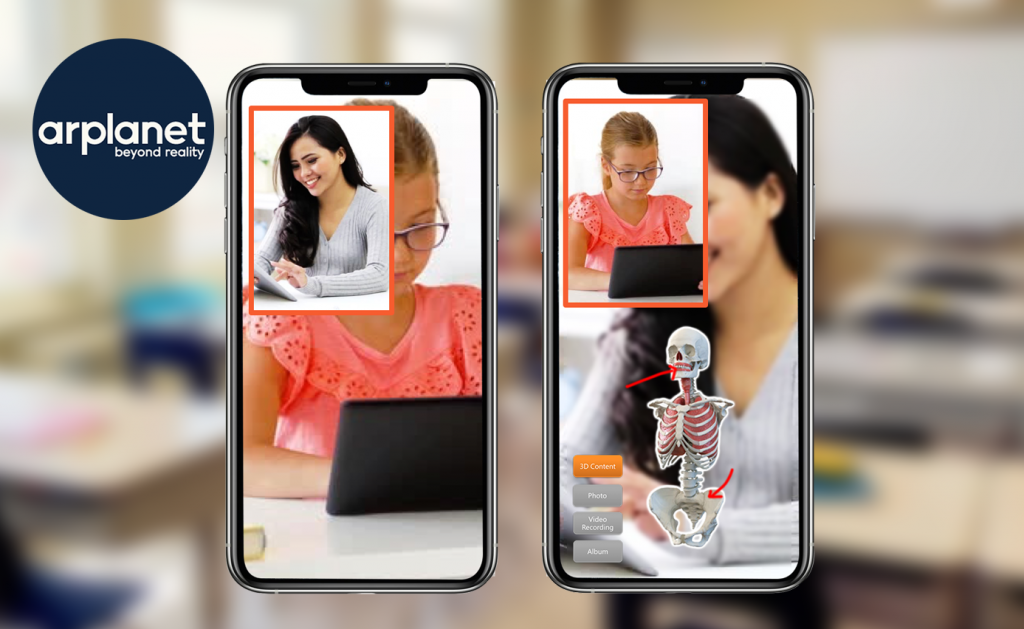 Arplanet has been developing augmented reality (AR), virtual reality (VR) and mixed reality (MR) technologies since 2011, and have obtained several patents and awards over the years.
(Explore more)
Since our establishment, we have had the pleasure of working with over 500 different companies, providing customized solutions using virtual and augmented reality technology.
(Explore more)
During this Age of Experience, Arplanet offers a variety of interactive and experiential marketing solutions, fully tailored to meet the needs of the industry.
(Explore more)